Message from the President
A money market specialist, built on tradition and innovating with change.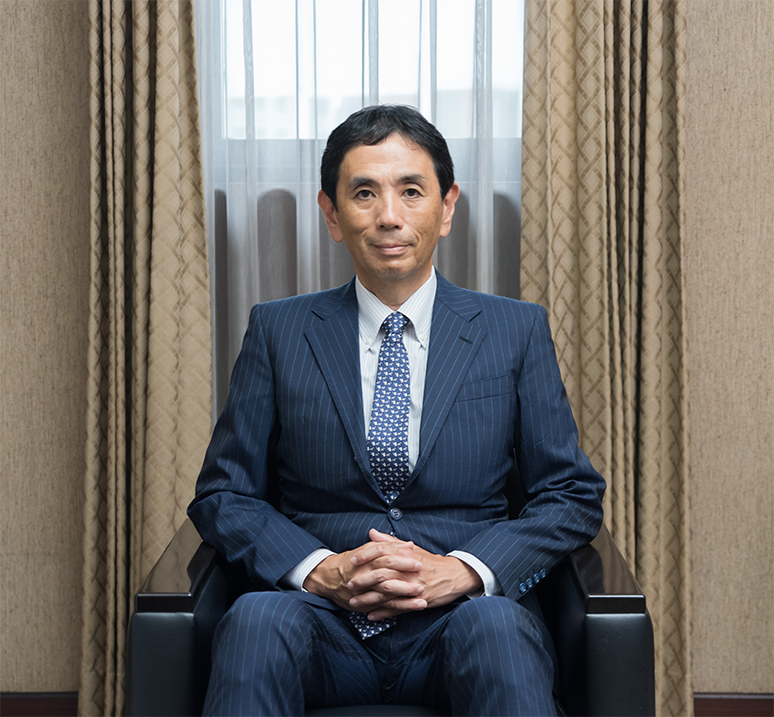 Firstly, I would like to express my sincere gratitude for your continued support.
Since its foundation in 1918, Ueda Yagi Tanshi has been conducting fair and sound business operations, in accordance with the Code of Conduct of "Three Sei Principles" consisting of Righteousness, Integrity, and Sincerity (the Japanese characters for these three words can all be read "Sei") as an intermediary and participant in the money markets to secure the trust of clients and the markets. We are also continuing our efforts to fulfill our public mission and social responsibilities as a tanshi company by providing various infrastructures related to the money markets.
Our company was able to mark the centennial anniversary of its foundation in June 2018, but since then, the era has moved from Heisei to Reiwa, and in 2020, the company has faced an unprecedented situation of the global spread of the novel coronavirus (COVID-19) pandemic. As both the economic and social conditions are more severe than ever before for everybody, our company places the highest priority on maintaining the function of the money markets, and strives to provide stable market functions by responding accurately to the diverse needs of our clients and responding promptly to the changes in monetary policy. While praying that humankind will be able to overcome this disaster as soon as possible, we will continue to strive to maintain and further develop the money markets based on the foundations of your support and guidance.
In addition, in order to meet the expectations of our clients and continue to earn their trust, we will carry on the will of our founders in carving out new business opportunities and strengthening our services. In doing so, the Ueda Yagi Group will work as one in "taking on the challenges of innovation."
We ask for your continued invaluable support and guidance.
Shohei Ueda, President & Representative Director